The Minister of State, Labor and Employment, Festus Keyamo, and activist Nigerian singer Eedris Abdulkareem have been on social media following the remix of 'Jaga Jaga'.
It all started when a prominent Minister called Eedris for allegedly cleaning him up. According to Festus, Eedris never missed a chance to mention his name in his songs, asking questions that he did not ask and throwing shadows. Festus Keyamo referred to Eedris' attempts to pull off his personal business as a "serious betrayal attempt".
Festus Keyamo in a series of tweets shared the origin of the meat. He described in detail how he met Eedris and how Eedris begged him for money to pay his hotel bills and care for his ailing mother. Festus also revealed that Eedris requested the introduction of Malami and Amaechi. In order to preserve his story, Festus dug out the scenes of their conversation from 3 years ago. See below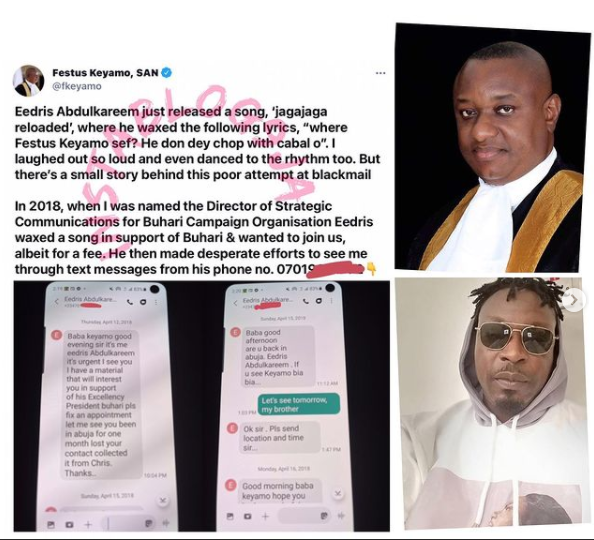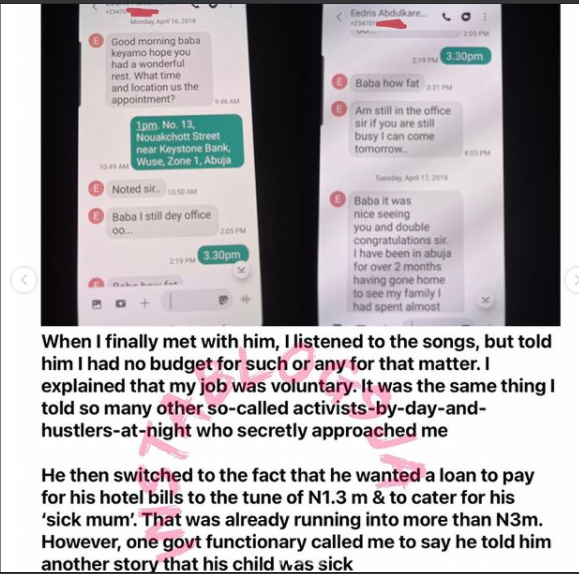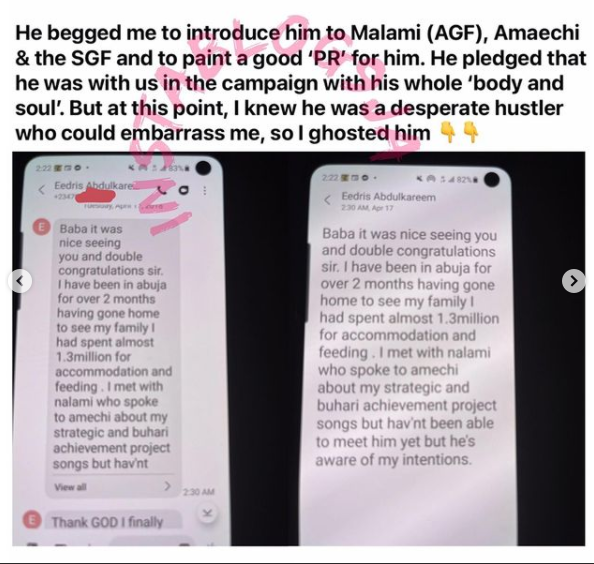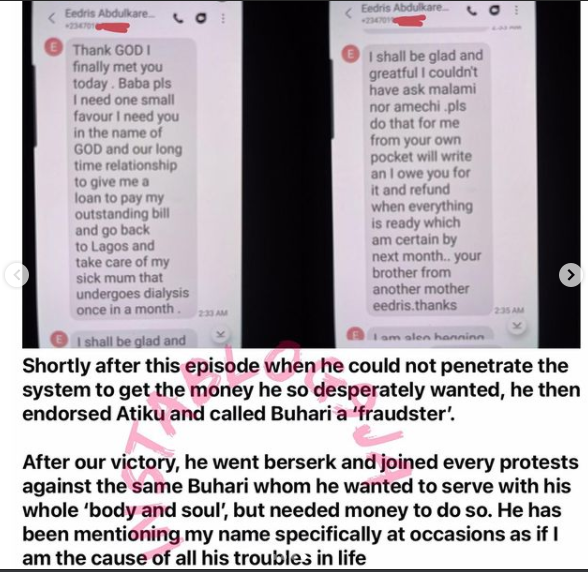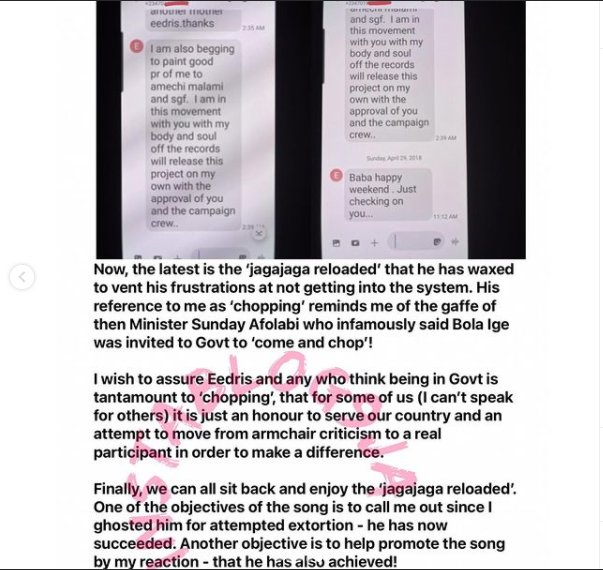 Following Festus' tweets, Nigerians began harassing Eedris Abdulkareem. The activist was forced to answer Festus' charges. According to him, Festus is the real perpetrator of posting screenshots of conversations that took place three years ago. Eedris admitted that he had approached Festus to help save his mother, but Festus refused to do so. He said he had high hopes for Festus but was utterly disappointed when he joined the 'cabal' and covered up the murder at Lekki Tax Gate.
Eedris opened up about going to the studio for Jaga Jaga Reloaded to download Cabal. He expressed his happiness that at last the Cabal member, Festus, had appeared in public.
See his post below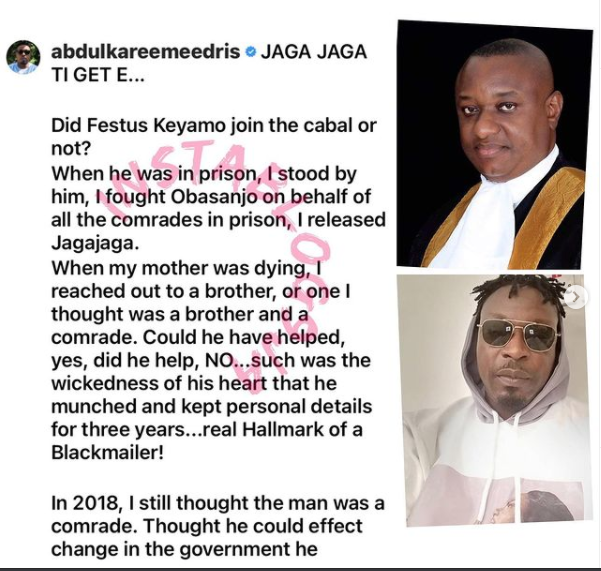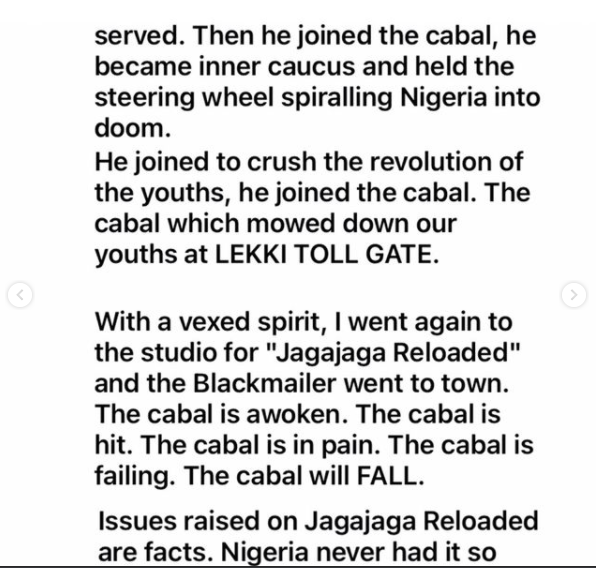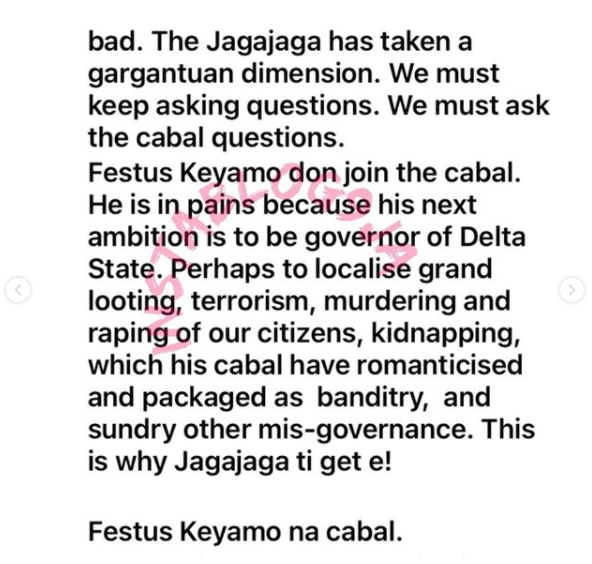 ---